Aug 17, 2020 03:18 PM Central
Marcy Eveland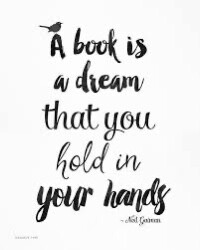 "A Good Book is an Event in My Life.."
Oh my gosh do I LOVE books!!!
I always have every since I was a little girl. I did a post the other day reminiscing on how I used to look forward to the Scholastic Book orders and one of my favorite book series was Sweet Valley High. I also really like the Laura Ingalls Wilder series, Nancy Drew and The Hardy Boys mysteries were fun!
We used to go downtown Holland a couple times a month… My mom was a book lover too! I can still smell the place! I will admit that I have books in my book case that I have not read yet but I treasure them just the same!
My taste in books has changed though, I graduated from the Sweet Valley High Series, took a few years off from reading when the kids were little and then when I get started on this journey I was opened up to a whole new genre of book!
Personal Development!!!
Oh my GOSH. Over the last 10 years I've read so many titles of personal development I thought I'd share some of my favorites with you!!
Keep in mind that most of these are not cover to cover reads but more study and research kind. Some of them have exercises to work through and some of them just need to be taken in bits and pieces. Regardless they are all great titles!
There is a lot of Mindset work titles, Finance titles, a wellness title in the list - I will share more as I compile them!
DISCLAIMER: These links are using my Amazon affiliate link generator. Just so you are aware!!
This book has been so eye opening for me! I have had mine for over a year a a half and I'm still learning a lot about Conscious Language and how important our Speech and Internal Dialogue really IS! Scripture says "Life and Death is in the power of the tongue.." If you are interested in learning more about Specificity in your words and language and how to upgrade those... this is a great resource!!
This is one I'm reading right now and it's also amazing! The main focus of this one is getting you ready for your BIG LEAP and how to conquer your Upper Limit Problem. Highly recommended!!
GREAT book about Finances and Wealth with a Biblical focus
Short link: https://amzn.to/3aBEr2H
This book I was introduced to by Monique McLean a few years ago and have read it a few times through. It's really really REALLY good at helping us break through the barriers of a poverty mindset. There may be a lot of programming and old conditioned limiting beliefs that you need to be aware of especially if its the thing that is holding you back!
A few others that I have gained knowledge from :
Think and Grow Rich by Napoleon Hill. (LOVE this one)
Dare to Lead by Brene Brown
The Compound Effect by Darren Hardy
I choose to do one of these lists every few weeks or once a month when I have new amazing titles to share with y'all!!
The highlighted words have the links embedded and should work but since I'm still learning I thought I better give you the link that you can copy and paste too!
ENJOY!

ps: oh by the way!! I have a new group for women 40-50 somethings that have been working their whole lives to please everyone and now... NOW it's time for them!
Faithful, Fierce and Free to BE
love to have you join me! It's BRAND brand new!!