Oct 6, 2020 03:13 PM Central
Marcy Eveland
Six Key Habits I use daily to LIVE my Best Life
These 6 things help me stay grounded and positively aligned..
Stay True to Who YOU Are!

What does this mean?? I'm glad that you asked! That means staying in the lane of things that bring you JOY! It's super easy to cross that center line and get caught up in things that do not align with you. It's ok! Move back to your lane.
2. Have Fun Everyday For No Reason! Really?? Yes! Everyone likes to have fun! It's drives us and inspires us! It helps get our creative wheels turning! What's Fun for you? It can be a little shopping trip, a massage or a short road trip!
3. Get Outside and Align With Earth. At the time this was written we are experiencing some difficult times in our world and getting outside is a true escape for me. If weather permits take your shoes off and get skin to ground! The energy in the earth and the sun (if it's out where you are) is a HUGE reliever for stressors that keep us from Living our Best Life.
4. Give Myself Permission (to Live My Best Life) - What the heck? Yes Indeed. Give yourself PERmission (per My Mission) to THRIVE. Every single day. "I Give Myself Permission to Thrive with Grace and Ease"…
5. I Choose Love, Light and Peace everyday. Again, when writing this there is a LOT of negative energy in the world that. A lot of darkness right now being brought to light and it's challenging peoples beliefs. That results in a lot of negative emotions from others that we need to protect ourselves from!
6. REcommit. We will stumble. Our emotions may get out of alignment from our Highest Choice so we REcommit. "Oops I Recommit!" There is no reason to beat ourselves up over it. Just. Recommit. Tell yourself its ok. And Recommit.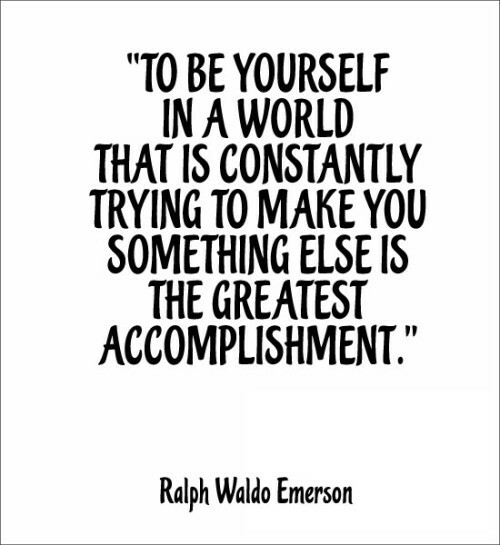 Above all friends - go within. ManKIND is longing for EASE to be Restored in our world and we are headed in the right direction! Surround yourself with like SPIRITED people and Cast Thy Net to the Right.... more to come on that soon! If you are interested in checking out the F/B community that I am growing you can find that
here!
It's a beautiful space for women who are willing to RISE up and be the world changer we are meant to be!
Be Well my Friends!